Explore What Jaguar EliteCare Entails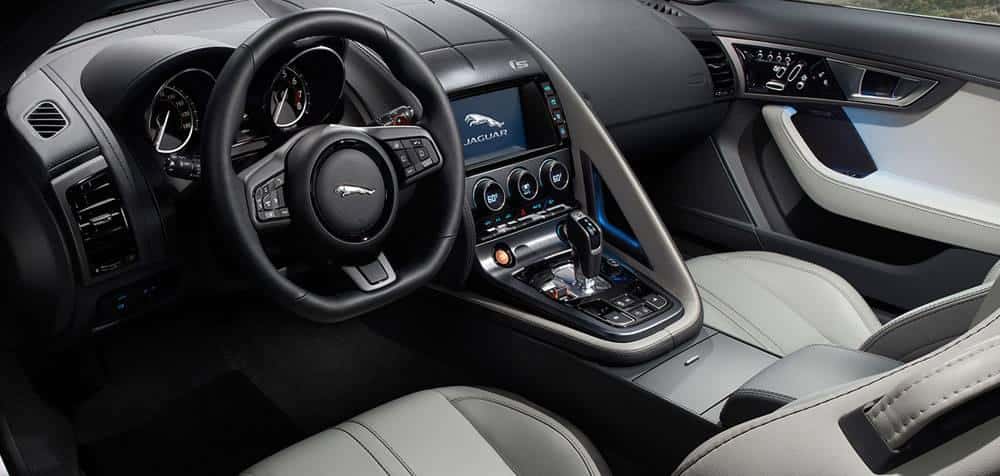 When you purchase a brand-new Jaguar model, the last thing you should have to worry about is bringing it in for routine maintenance or major repairs. You especially shouldn't have to concern yourself with paying for them after making an investment in such a luxury vehicle. That's where Jaguar EliteCare comes into play. With a New Vehicle Limited Warranty, complimentary scheduled maintenance, roadside assistance, and more for five years or 60,000 miles, you'll rest assured that when you leave Jaguar West Chester, we have your back for years to come.
Complimentary Scheduled Maintenance
Head to Jaguar West Chester's service department for your factory-recommended scheduled maintenance. Every 16,000 miles or every 12 months (whichever comes first), a service interval indicator will pop up to let you know you need to take care of certain vehicle maintenance. In order to take advantage of the complimentary maintenance, you must bring your vehicle in within one month or 1,000 miles of when the indicator appears. Those who don't want receive the specific service for free.
Additionally, drivers who prefer to have their oil changed more often than what's recommended—and any services outside of those scheduled—must be payed for by the customer. In these instances, the service interval indicator won't be reset. Maintenance is extremely crucial to keeping your Jaguar running long term, so don't miss the opportunity to have it taken care of, free of charge!
24/7 Roadside Assistance
Sometimes, things happen when you're out on the road that you just can't plan for—but that's where 24/7 roadside assistance under Jaguar EliteCare has you covered. Our team will quickly meet you and take you to an authorized Jaguar dealer, and if you're more than 50 miles from home, we'll subsidize your rental car and hotel stay. Even when your warranty expires, you can still take advantage of our roadside assistance.
Jaguar InControl
With access to Jaguar InControl Remote & Protect, taking care of your Jaguar has never been easier. You can monitor how much gas you have even when you're not inside the cabin, locate your vehicle in a crowded parking lot, track your trips, and even double-check that you've closed all your windows—all via your smartphone. The system also works to send location and vehicle diagnostic information to our roadside assistance team, and SOS Emergency Call contacts emergency personnel in more serious accidents.
Learn More About the Jaguar EliteCare Advantage
Part of the Jaguar West Chester advantage is providing our customers with the best-possible support, on and off the road, which is why all new Jaguar vehicles come backed by Jaguar EliteCare. Learn more about this coverage at our dealership—give us a call before you stop by!